One thing you can count on as a mother is change.
No matter what season of motherhood I have found myself in, as soon as I get comfortable, confident in my skills, the game changes.
Motherhood is a fast-moving time warp. Slow by the calendar, but fast in moments. There is never enough time to slow the momentum and drink in those hectic, out-of-control moments that will be tomorrow's treasured memories.
Countless hours, days, weeks, years are completely devoted to those precious little monsters. Every waking moment—and rare moment of sleep—is filled with remembering not to forget the schedule, to sign the teacher's paper, planning the week around sports, organizing, laundering, cooking, packing lunches, taxi-ing, and prepping those sweet faces for a life of independence.
Then it happens, you wake up and according to the daily schedule it's college move-in day. That sweet little baby you just held yesterday is leaving the nest today.
They will pack everything they own…ok, let's be real, they will only pack the items they deem important and, somehow, a picture of their dear mother isn't one of those items.
But they will pack lots of things, turn off the light, close the door, and leave without turning around for a second glance.
All the while you will be memorizing every crease in their face, every glimmer of excitement in their eyes, because you know this will be the last time you will look at the face of a child. The next time you see them, they will be the adult you have prayed they would be.
When the door closes and the house is silent, you have the realization you don't know who are you anymore.
Who am I now that there are no diapers to change? Who am I now the car is parked and doesn't need to taxi a gaggle of kids? Who am I now that my days of active parenting are over—replaced with a front row seat to watch them take on the world?
It's been 18+ years since I had a phone conversation without being interrupted, spent a weekend away from the stadium, or heaven forbid use the bathroom without being needed for something so urgent it couldn't have waited for another 30 seconds.
How do I even know what my likes and dislikes are? What are my hobbies? What are my favorite foods, songs, movies? I don't even know because I've spent too long listening, reading and watching whatever the kids' were into doing.
But somewhere in the mix of all the emotions of motherhood, I confused who I am with what I do.
My true identity is not what title comes after my name; my identity is who I am in Christ.
Christ's sacrifice on the cross gives me the assurance that no matter what hat I wear at any given moment, no matter how many titles I place behind my name, and certainly no matter how many diapers I change, I am redeemed and forgiven, therefore, I am a beloved daughter full of hope because I am called for a purpose. (Ephesians 1:5, 7, 12, 18; Ephesian 2:10)
Motherhood is a calling, a place of ministry, but it isn't the only way in which I will fulfill my created purpose. I will forever be called "mom", but my role evolves as the children grow.
The time spent dedicated to ministering to my kids will now be filled with other opportunities.
My identity as a child of God is secure, His intended purpose for which He created me does not diminish, but the way in which I fulfill my purpose has shifted.
Now I move into a new season for a while, knowing that soon enough seasons always change.
Yet who I am will never be determined by the changing seasons.
This post is part of Suzanne Eller's #LiveFree blog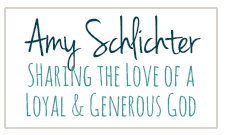 This post is part of Amy Schlichter's Looking-Up Link Up